Join us!
Sunday English Gatherings
Whether it's online or in person, we'd love for you to join us.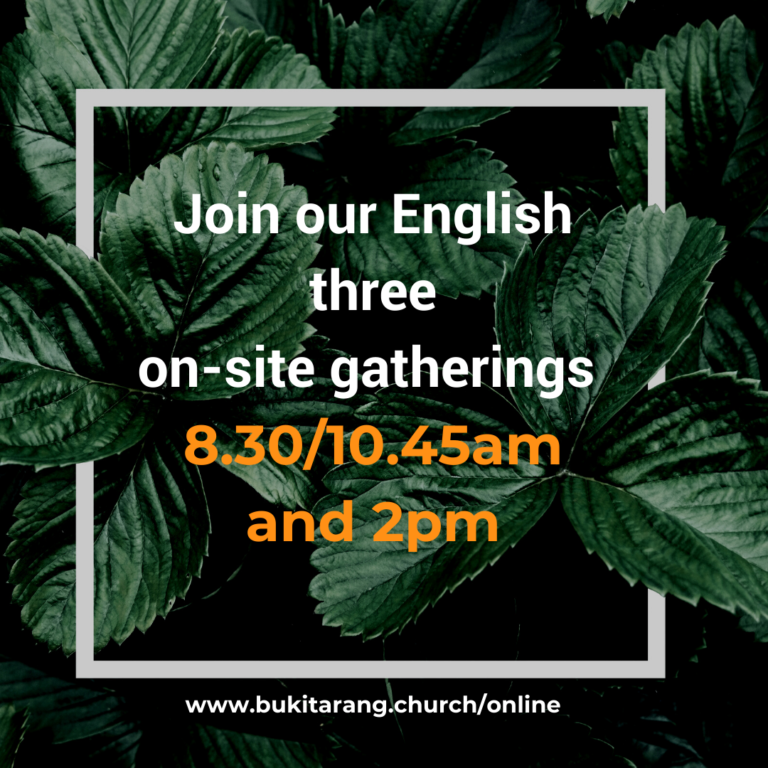 Our Sunday English gatherings brings people from all different backgrounds and stages in life. Our gatherings are centred around expository bible teaching and includes singing the Word with both traditional hymns and contemporary songs.
UPDATE:  Starting 27 June (Read our update here) we will resume physical Sunday Gatherings  with the following capacities for each gathering.
The 8.30am gathering will be for 150 vaccinated* persons.

The 10.45am and 2pm gathering will be for 50 persons. Members who are not vaccinated can attend.

There will be no pre-event testing for any of our gatherings.
For those who are unable to attend our gatherings physically join us online at www.bukitarang.church/online!
150 on-site Vaccinated congregation
Singapore regularly makes the top 5 list of overworked cities. Given that work (paid or unpaid) is probably the major activity in our lives, how should we think about work? Come spend July exploring these 4 questions with us!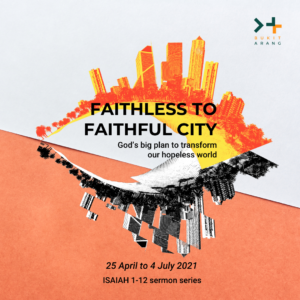 Join us for our new sermon series in Isaiah 1-12. Themed "Faithless to Faithful City: God's big plan to transform our hopeless world." Think about whom you can invite to listen!
A better blood by Senior Pastor Ivan Chow
Caught between 2 Kingdoms by Pastor Randy Yeo
Dead ends: Wisdom, Pleasure and Possession by Pastor Daniel Tan
No separation by Senior Pastor Ivan Chow
We love to sing songs that are theologically full and biblically rich—songs that teach about what God has done in Jesus Christ. We want the word of Christ to dwell in us richly as we sing with thankfulness in our hearts to God (Colossians 3:16).
No longer will there be anything accursed, but the throne of God and of the Lamb will be in it, and his servants will worship Him.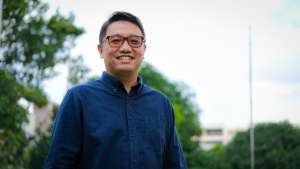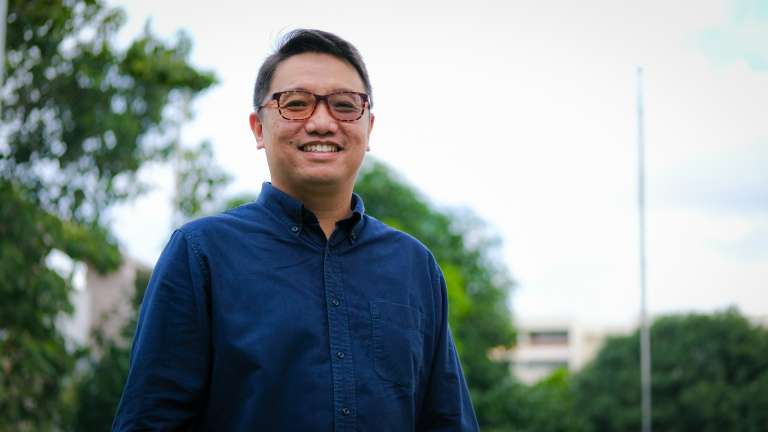 For more information about our Sunday Gatherings, do contact Pastor Roy Chang at roychang@bcba.com.sg