Every Sunday we gather to listen to the Word, sing praises to God and talk to him in prayer to help one another move towards King Jesus. We have two English gatherings and one Mandarin gathering and we hope you can join us.
We meet in the main gathering hall (E2) at 8.30am, at 10.45am. and at 2pm.
UPDATE: From 14 November (Read our update here) Our 8.30am, 10.45am and 2pm gatherings will have increased seating.
a. Zone A (E2 hall): 54 seats (addition of 12 seats)
b. Zone B (E2 hall): 100 seats (addition of 50 seats)
c. Zone C (E3 hall): 62 seats (addition of 12 seats)
d. For the 10:45am gathering, Zone F and G (N2 hall) will be collapsed into 1 zone with 94 seats (addition of 14 seats).
2. The hall will continue to be arranged into paired seating.

3. We will still provide complimentary Pre-Event Testing (PET) on-site for unvaccinated persons. From 1 December, members who are medically ineligible for all COVID-19 vaccines under the National Vaccination Programme will be able to enter our vaccinated gatherings.
For those who are unable to attend our gatherings physically join us online at www.bukitarang.church/online!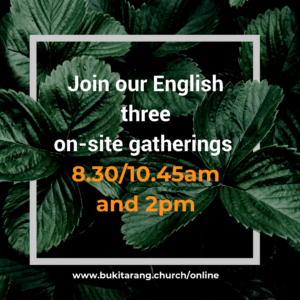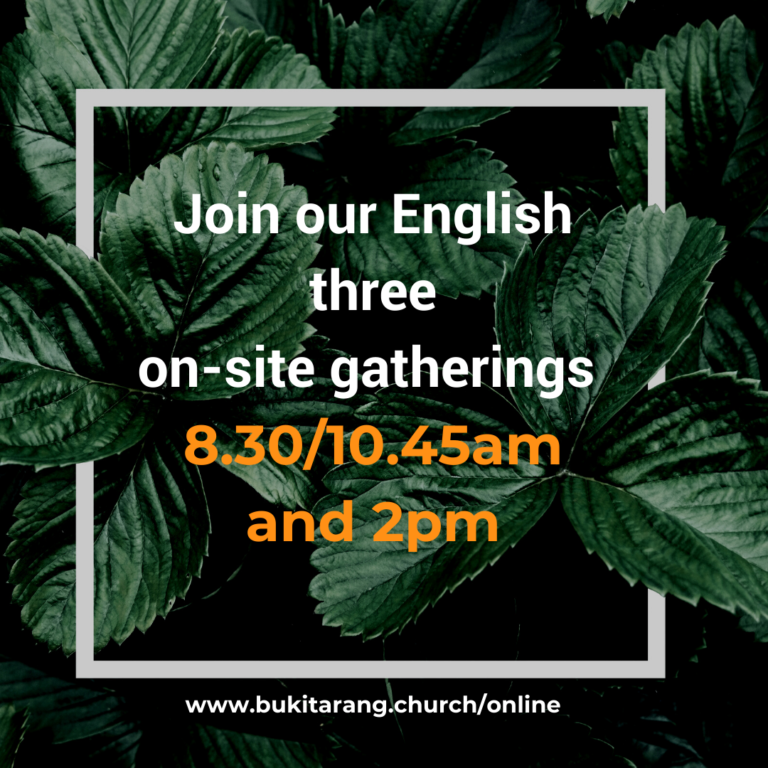 我们会在上午9点在N2聚会庭(从112铁门)聚会。
跟进:从11月10日起(请看详情)我们的实体聚会开放给100人参与。