We're so glad you're here
Sunday Gatherings
Join us in person or online!
Every Sunday we gather to listen to the Word, sing praises to God and talk to him in prayer to help one another move towards King Jesus. We have two English gatherings and one Mandarin gathering and we hope you can join us.
We meet in the main gathering hall (E2) at 8.30am, at 10.45am. and at 2pm. 
Update:
UPDATE:  Starting 22 Jul (Read our update here) we will have 100 vaccinated* persons for all 3 gatherings.
*Vaccinated members are those who have completed the full vaccination regimen in Singapore (two doses) and have had sufficient time (2 weeks or more after the second dose) to develop sufficient protection.
Please note that you will be required to tap your TraceTogether token or app to verify your vaccinated status. Merely displaying your vaccinated status on your phone is insufficient.
Unvaccinated members will not be allowed to attend any of the Sunday Gatherings. Pre-Event Testing will not be provided on-site.
For those who are unable to attend our gatherings physically join us online at www.bukitarang.church/online!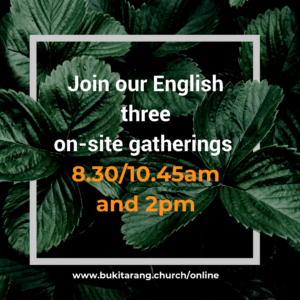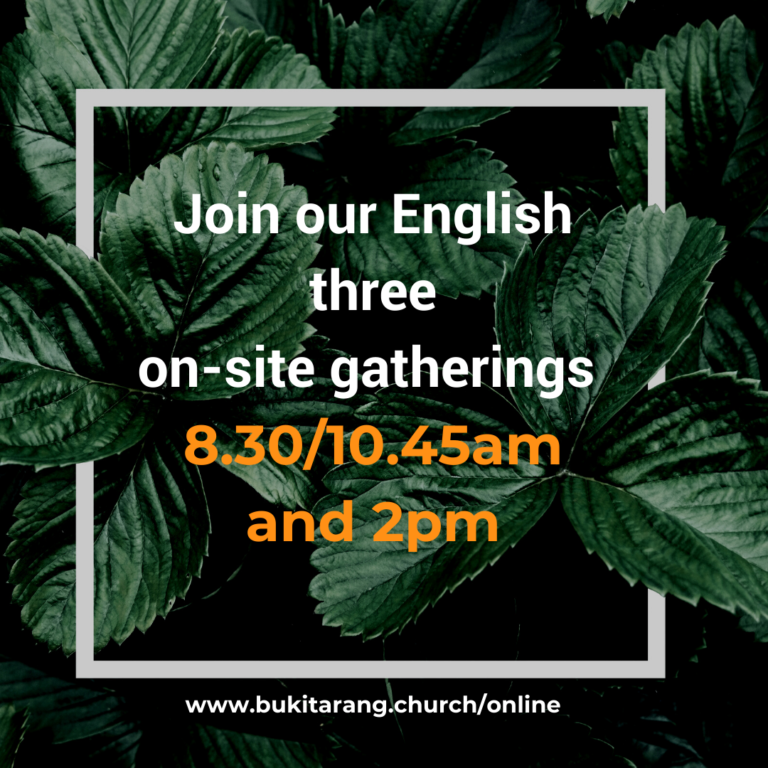 We usually meet in the gathering hall at N2 (via the 112 gate) at 9am.
UPDATE: Starting 22 Jul (Read our update here) we will continue Sunday Gatherings with 50 pax.