Life's Big Questions
30 July, 2021

-

7 August, 2021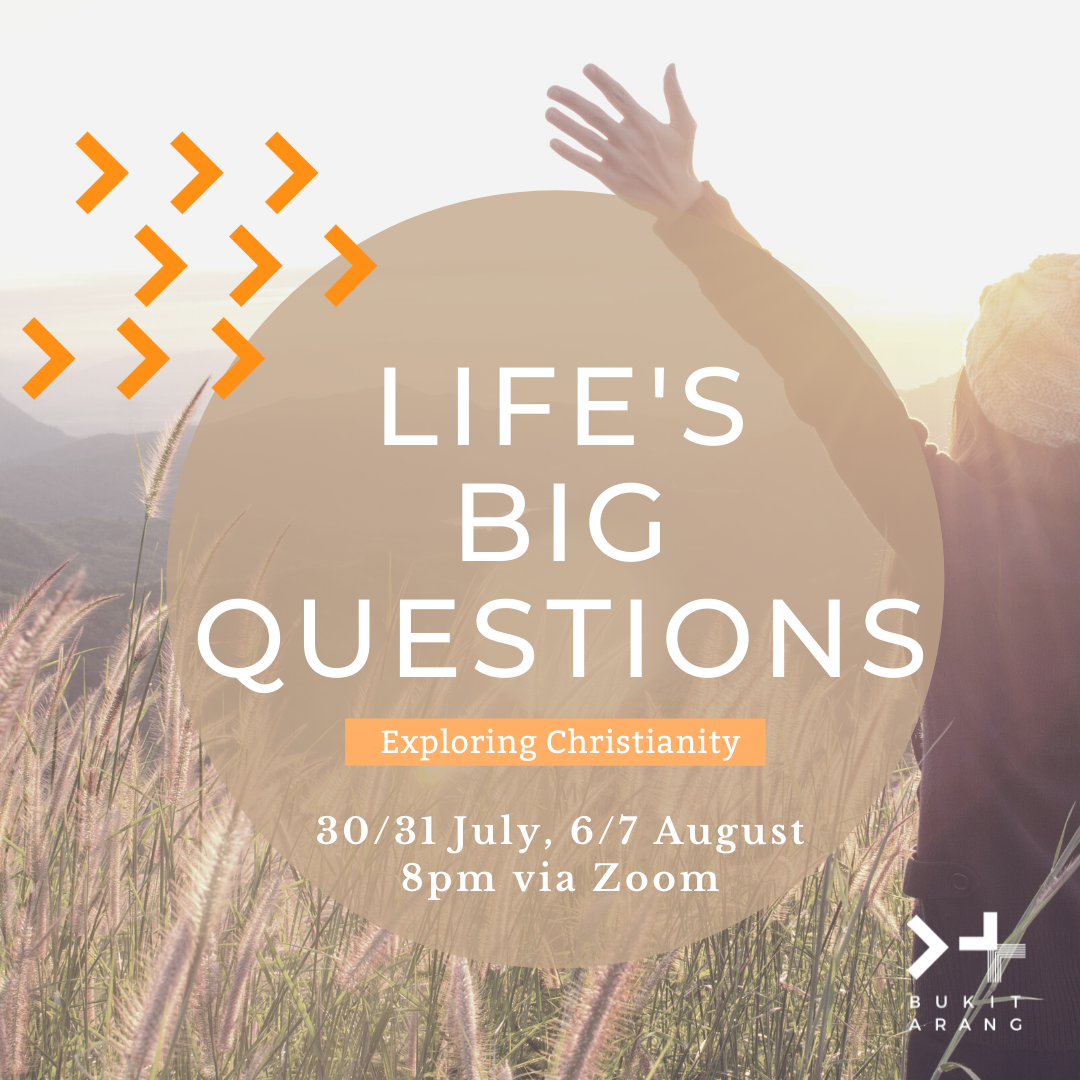 Life's Big Questions is a key event that allows people to come and hear what the bible has to say about the important questions in life.
We aim to help people ask questions, explore the Christian view in a relaxed and accessible way.
You will also get a chance to ask questions, hear real life stories and meet others who are also on their own exploration.
This July and August, we will be exploring two topics – "Why bother with a demanding God"  and "If there is a God, so what?" over 2 weekends.
Do save the dates 30, 31 July and 6, 7 August at 8pm! The four sessions will be conducted via Zoom.

Why bother with a demanding God?
This world demands that we should be the best in all we do. No matter how hard you try to prove you're good enough, the world still screams "not enough". Why would Christians care about God and his to-do list on top of the existing pressures to perform?
Yet what if God's demands were not laid out for us to ace them, but for a different purpose? This LBQ, come and find out for yourself why you ought to bother with God.
30 July (Friday) and 7 August (Saturday) at 8pm via Zoom.

If there is a God, so what? 
Some people believe in God. Some insist there is no God. Others are happy to admit they don't know and don't care. Yet all these kinds of people can live happy lives and coexist with each other on a daily basis. So does the question of God's existence matter? Why should we care if God is real or not?
In this LBQ talk we'll explore some enormous implications of God's existence and see why our beliefs about God really do matter.
31 July (Saturday) and 6 August (Friday) at 8pm via Zoom.