Just Looking 2021: 21 Aug, Gospel Reliability
21 August @ 4:00 pm

-

5:30 pm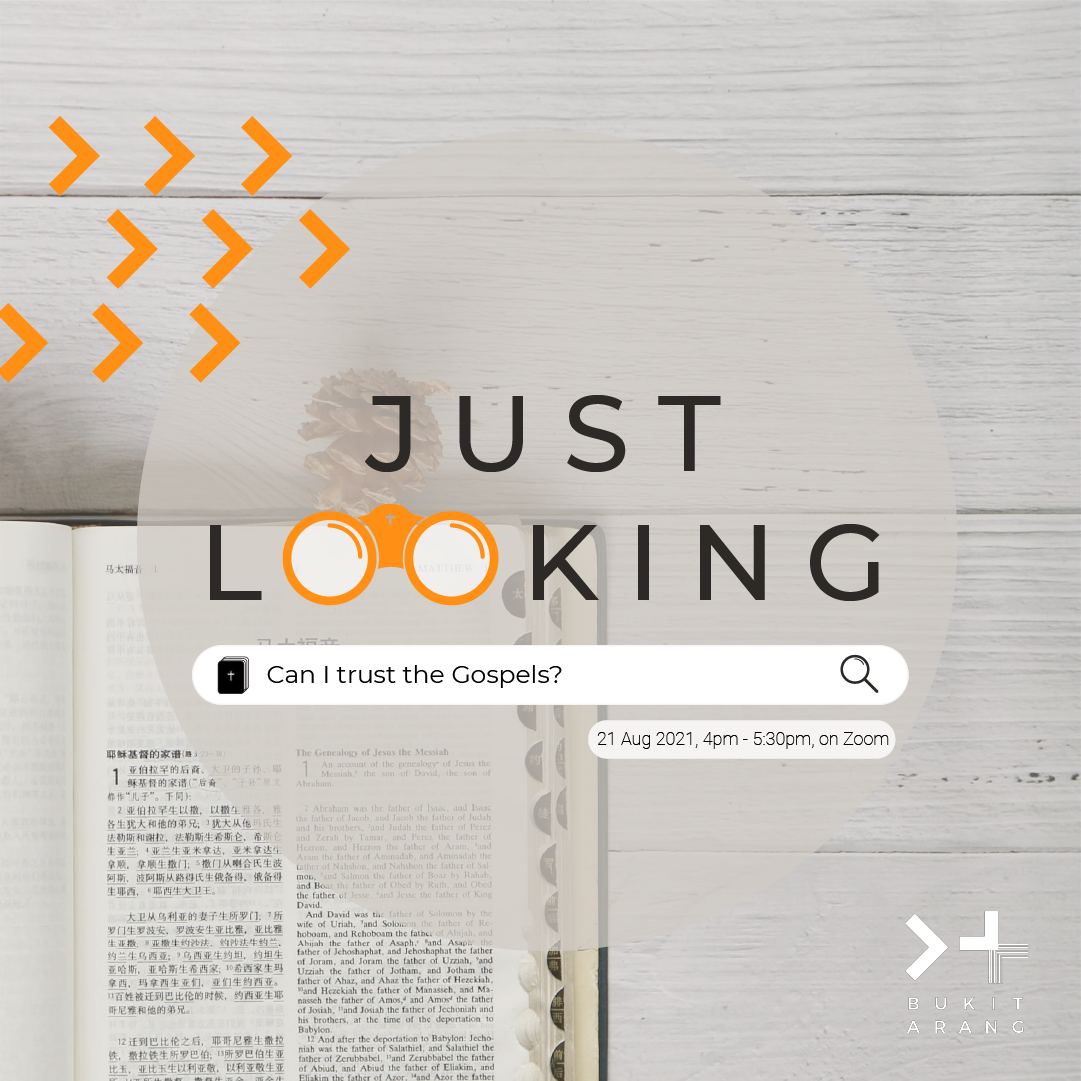 Just Looking is an event that will run over 4 weeks, covering one topic per week. This event is for people who are interested in exploring more about Christianity.
During each session, participants will be able to discuss commonly asked questions and look at what the bible says about them, which hopefully answers some questions you have.
Dates: Saturdays from 21 August to 11 September 2021
Event Time: 4-5.30pm
Where: Online Zoom meeting
Session 1: Gospel Reliability, 21 August, 4pm
You might have heard about the gospels from a Christian friend, or have even tried reading them for yourself before. You might have questioned its reliability, and justifiably so. Jesus healing the blind and raising the dead might indeed be hard to believe. Join us on 21 Aug on ZOOM as we explore the reliability of the gospels!
Related Events