Just Looking 2021: How do I get to Heaven?
28 August, 2021 @ 4:00 pm

-

5:30 pm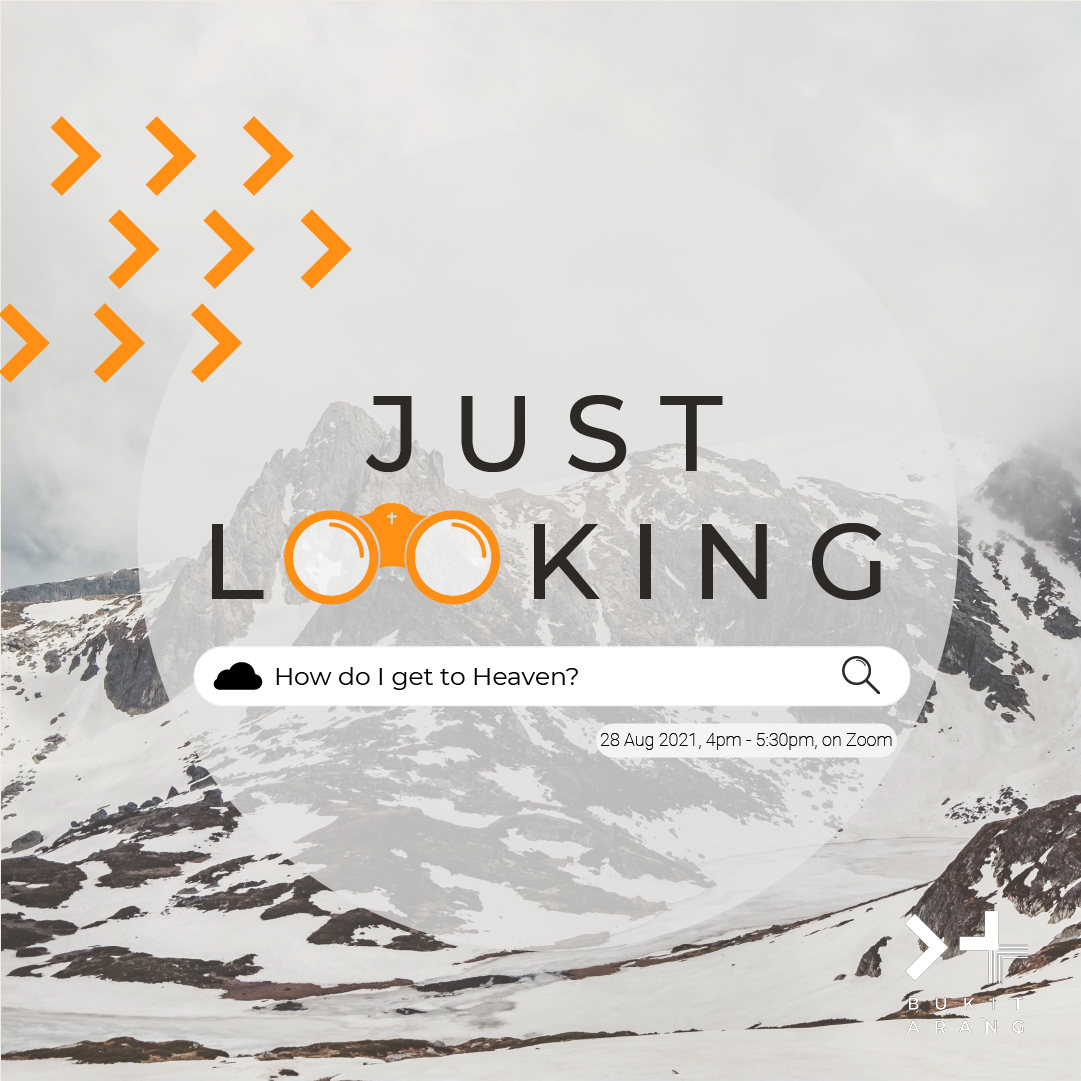 Just Looking is an event that will run over 4 weeks, covering one topic per week. This event is for people who are interested in exploring more about Christianity.
During each session, participants will be able to discuss commonly asked questions and look at what the bible says about them, which hopefully answers some questions you have.
Dates: Saturdays from 21 August to 11 September 2021
Event Time: 4-530pm
Where: Online Zoom meeting
Session 2: How do I get to Heaven?, 28 August, 4pm
Heaven, a place where "good people" dwell. But, who gets to enter heaven? Many of us might have our own ideas of how to get to heaven. In this session, we will see what the bible has to say about this place and how to get there.