Epic Explorers Camp 2022
25 November
@
9:00 am
–
6:00 pm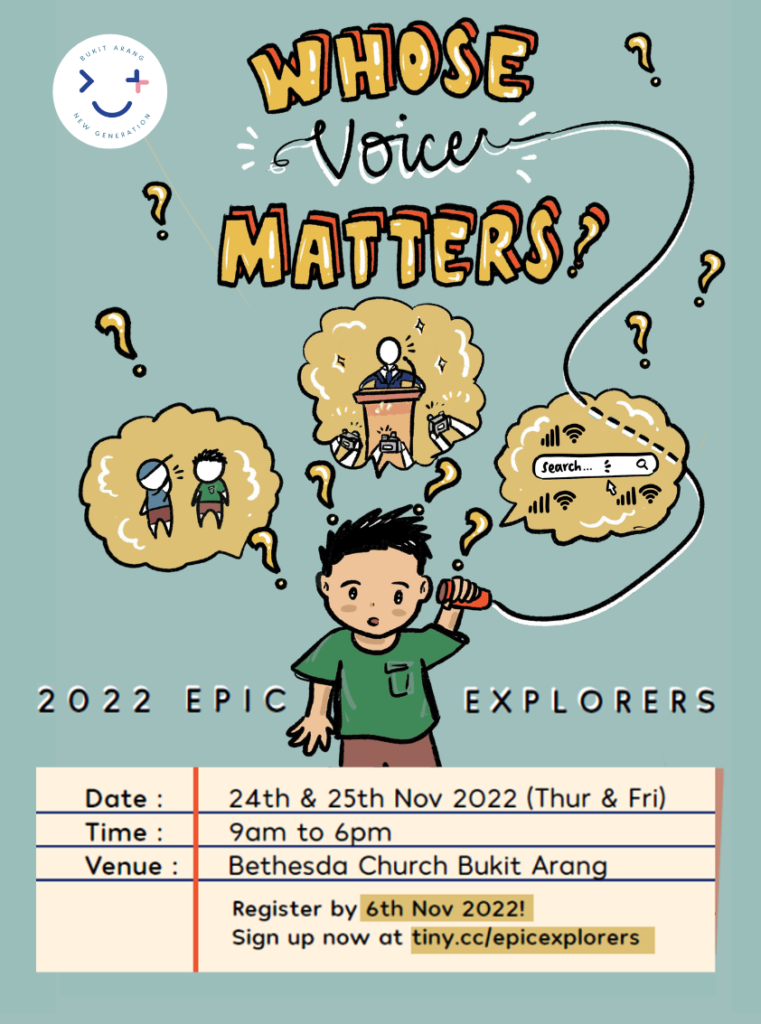 There are so many voices in this world. Different people tell us what to think and what to do. But who should we listen to? Whose voice really matters?
This year, Epic Explorers will head out to discover the voice that really matters. Whose voice is it? What does it say? Why is it important that we listen?
If you are between 6 to 12 years old, join us to find out the answers over bible talks, fun indoor & outdoor activities, and friendly chit chats. Bring along a friend also. We really hope to see you!
Register by 6 Nov